SAN DIEGO'S
SLIDE WIRE CANOPY SPECIALISTS SINCE 1971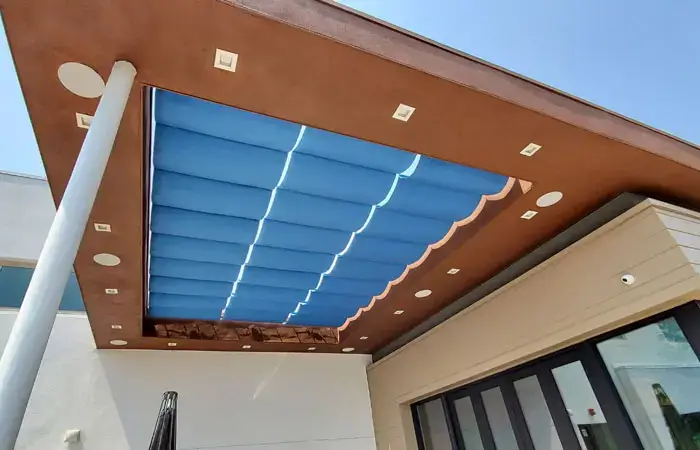 WE OFFER THE BEST VALUE FOR SLIDE WIRE PATIO COVERS, CANOPIES, AND SHADES IN SAN DIEGO COUNTY.
SunMaster Products is San Diego's best choice for high-quality, professionally installed slide wire canopies and shades. We custom-make every slide wire patio cover to fit our clients' unique specifications and use premium-grade materials to ensure your canopy retains its beauty and functionality for years to come.
A family-owned awning company, we are proud to have earned an excellent reputation amongst our tens of thousands of satisfied customers throughout San Diego County. Our clients know us for our affordable pricing, quality workmanship, and unparalleled customer service. Give us a call today to schedule a free on-site consultation and receive a competitive quote!
---
CUSTOM-DESIGNED
SLIDE WIRE PATIO COVERS
IN SAN DIEGO, CA
Each slide-wire canopy is custom-made to fit using durable stainless hardware and cables that are stretched horizontally between two opposing mount points. The material is sewn in long, horizontal panels that have billows/pleats, which are attached with carriers to the cables above. Shade panels can be extended to provide shade or folded back when not in use or during harsh weather using a rod/tool. We are careful to space the slide wire awning panels evenly across your patio cover or courtyard with small gaps between them to allow decorative beams of sunlight to pass through.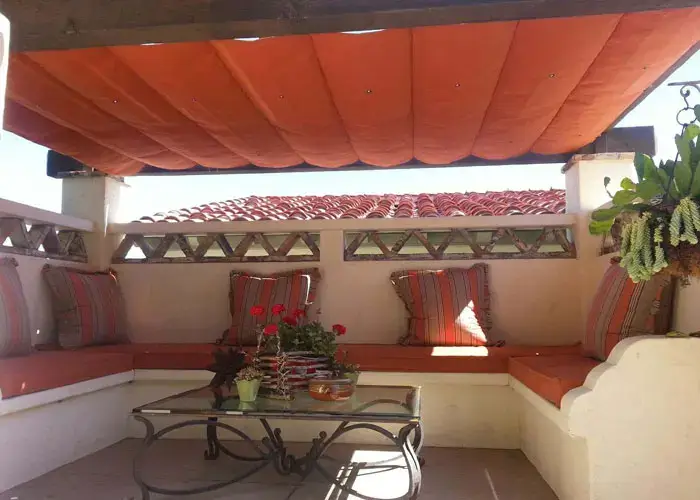 RETRACTABLE WIRE CANOPIES OFFER A HORIZONTAL ROMAN SHADE SOLUTION FOR EXISTING PATIO COVERS, STRUCTURES & COURTYARDS.
We're proud to be a Somfy® Expert. Click
here
to learn more.
RETRACTABLE SLIDE WIRE CANOPIES & SHADES
Our slide wire canopies and shades are available in a wide array of fabric colors. One of our skilled installation experts can guide you through a variety of options that will best meet your comfort needs while complementing the style of your property.
UV PROTECTION
All slide wire patio covers can be made out of UV-rated awning acrylics, such as Sunbrella or Tempotest, or UV-rated solar screen materials.
PROFESSIONAL INSTALLATION
If you do not have an existing patio, Sunmaster can fabricate an aluminum structure to fit any open space (either free-standing or attached to a building) for slide wire canopy installation.
Our Service Area Includes: