SAN MARCOS'S AWNING SPECIALISTS
At SunMaster Products, we can custom design, handcraft, and install fixed and retractable awnings, canopies, solar screens, sunroom covers, skylight shades, patio cover shades, drop shades, and blackout shades, and we offer these products to San Marcos in a wide selection of fabric colors, patterns, and types. Our retractable sun shade systems are available in both manual and motorized designs, and we feature Sunbrella fabrics and Somfy motors and control systems, backed by industry leading 10-year and 5-year warranties, respectively.
Call the experts at SunMaster Products today for comprehensive sun shade system design and installation, and professional fabric die cutting and contract sewing services. We provide free consultations and estimates to San Marcos and all of San Diego County.
---
PREMIUM SHADING SYSTEMS FROM LEADING BRANDS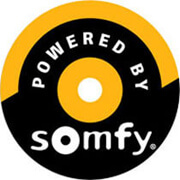 ---
CUSTOM SHADING SYSTEMS
At SunMaster Products, we are a family-owned and operated awning company that is committed to delivering personalized customer service and premium quality products.
---
Production Sewing & Fabric Die Cutting Services
for San Marcos, California
Over the years, since we began our business in 1971, we have performed our expert fabric die cutting and production sewing services for tens of thousands of satisfied San Diego County businesses and manufacturers. And these clients appreciate the convenience of having a full service contract sewing workshop which is locally owned and operated, and offers very competitive pricing. Trust the professionals at SunMaster with your San Marcos fabric die cutting or production sewing project. Contact us today.
Retractable Awning Fabrication for San Marcos Homes & Businesses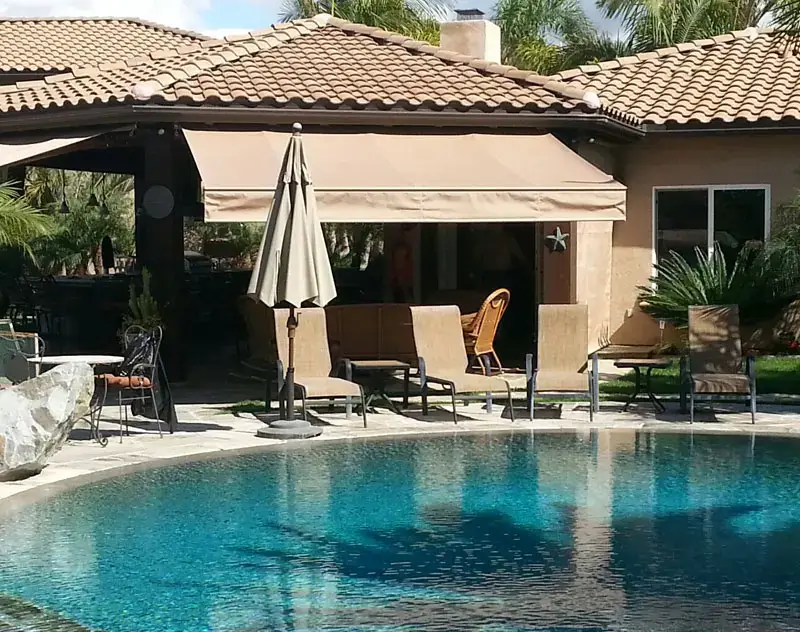 Depend upon SunMaster for energy saving retractable awning systems. At SunMaster, our retractable awning systems empower San Marcos home and business owners to regulate the amount of thermal gain which enters their home and business interiors from outside. When the sun's rays directly strike windows and glass doors (even those which are well-insulated and considered highly energy efficient), a significant amount of heat transfer occurs. However, by keeping retractable awnings extended in warm weather, and conversely, by retracting these same awnings during cold weather (thereby allowing the sun's warming rays to shine in through windows and glass doors and assist in the the interior heating process), retractable awnings become a very practical tool for regulating the temperature of indoor spaces. In fact, it has been found that home and business owners who install retractable awnings over their windows and glass doors which are subject to direct sunlight average a 35% savings on their summer cooling and winter heating bills.
Commercial Awnings with Your Business's Name & Logo, San Marcos, California
At SunMaster, our expertly-designed commercial awnings are certain to add a sophisticated architectural accent to the facade of any business or institutional facility, increasing your business's visibility and brand name recognition to potential patrons. Our commercial awnings are available in a limitless range of designs, from traditional to contemporary, including: standard slope, concave, dome, long-dome, quarter barrel, and open-ended styles (such as spear-head and scroll arm awnings). Moreover, our hand-painted custom graphics are done in an extremely durable fabric grade latex-based paint which is highly resistant to peeling and flaking, and will not fade over time. They are available in an extensive selection of fabric types and colors, including the full line of Sunbrella and Dickson fabrics, and in a choice of metal framework types, including aluminum, stainless steel, and galvanized steel.
Fixed and Stationary Awning Design in San Marcos, California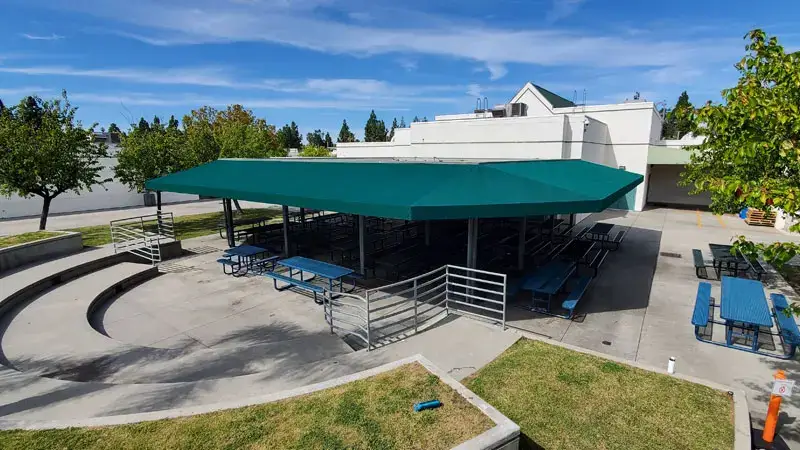 Trust the professionals at SunMaster with your San Marcos awning or canopy project. At SunMaster, we are known for our unique custom designs, affordable pricing, and our high quality products. Our fixed awnings and canopies can be seen accenting homes, businesses, industrial facilities, and institutions throughout our San Diego County service area. We are a family owned and operated business, and since we entered the awning industry in 1971, we have serviced tens of thousands of satisfied clients, who appreciate the great value that we offer, and often refer our products and services to their business associates, family members, neighbors, and friends. Join our thousands of satisfied customers, and call the experienced professionals at SunMaster Products today, San Marcos.