LOW & HIGH-VOLUME CONTRACT SEWING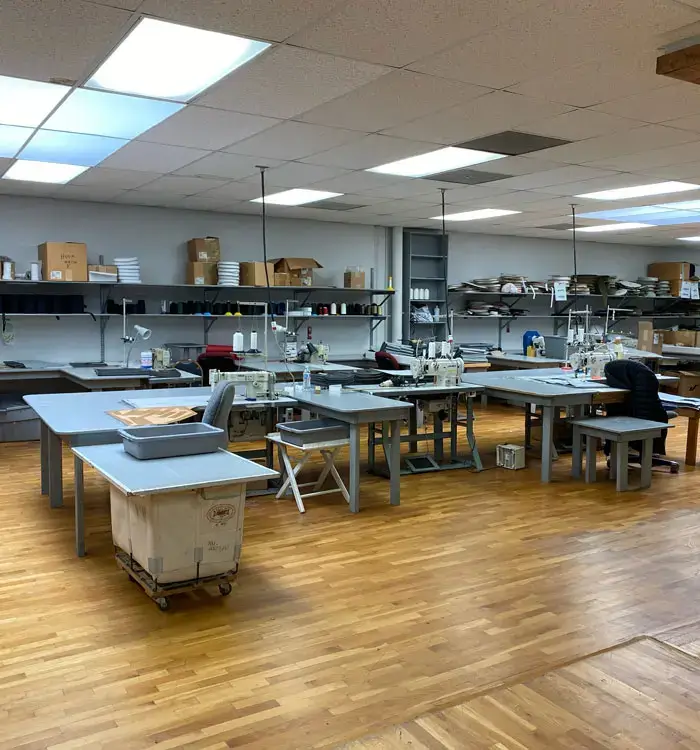 FROM PROTOTYPE TO END PRODUCT, SUNMASTER CAN HANDLE YOUR COMMERCIAL, INDUSTRIAL, OR INSTITUTIONAL CONTRACT SEWING PRODUCT.
SunMaster Products has over 50 years of experience in providing comprehensive fabric die cutting and contract/production sewing services performed on-site at our state-of-the-art, full-service production sewing workshop located in San Marcos, CA. This facility enables us to provide exceptional-quality services at the lowest prices possible for businesses and manufacturers. Call the contract/production sewing professionals at SunMaster Products today. Not only do we offer free on-site consultations and estimates throughout San Diego County, but we also welcome clients from other areas who are looking to fulfill their production sewing needs.
---
SAN DIEGO'S PREFERRED CONTRACT SEWING COMPANY SINCE 1971
We can perform both low and high-volume contract sewing and have no minimum requirement on the number of items produced per contract. We have the capability of executing both light-duty and heavy-duty material assembly and can work with an extensive array of fabric types as well as many other materials, including cotton, polyester, ballistic nylon, nylon deniers/packcloth, acrylic, kevlar, leather, tyvek, vinyl, lycra, PVC-coated polyester and fiberglass, rubber, screen cloth, webbing, open and closed cell foam, cordura, and thin plastics. We can also attach any and all necessary project hardware, such as zippers, hook & loop fasteners, velcro, buckles, snaps, eyelets, and grommets.
At SunMaster, our sewing expertise makes us extremely versatile, although we specialize in working with industrial materials and are experts in making items such as backpacks, handbags, belts, harnesses, shoulder straps, and cases for cameras and flashlights. In addition, we are a Mil-Spec compliant contractor and are often called upon by the U.S. Military and other military contractors and subcontractors to produce a wide range of sewn fabric items required for military use. Moreover, we are a woman-owned business, and as such, possess a distinct advantage in regards to obtaining government contracts.
We can coordinate both domestic and international outsourcing for our commercial and manufacturing clients who wish to do so and have long-standing business relationships with several high-quality producers in the United States, Mexico, and China. As an intrinsic part of this service, we can coordinate expansion, production, and quality control for our valued clients, freeing them from the necessity of overseeing these tasks so they can focus their attention on other important areas of their businesses.
---