CUSTOM SHADING SYSTEMS
At SunMaster Products, we are a family-owned and operated awning company that is committed to delivering personalized customer service and premium quality products.
And our retractable awning systems are available in both manually operated and motor operated designs, and are offered in a choice of:
Valley Center, California's Contract Sewing & Fabric Die Cutting Professionals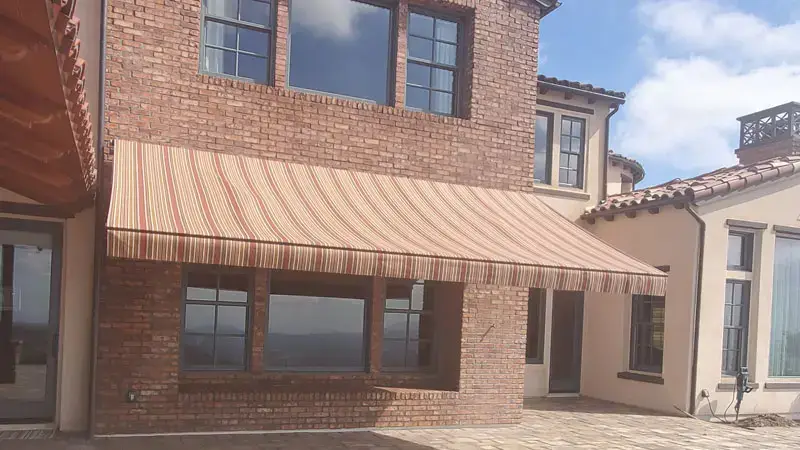 At SunMaster, we are a full service fabric die cutting and production sewing contractor, and can manufacture anything conceivable which can be created out of fabric. Our experienced sewing technicians can work with an extensive array of fabrics and materials for Valley Center businesses and manufacturers, including: cotton, polyester, nylon, acrylic, kevlar, leather, rubber, tyvek, screen cloth, vinyl, lycra, pvc-coated polyester and fiberglass, webbing, foam, cordura, and thin plastics. In addition, we also offer custom embroidery and silk-screening services. We are a Mil-Spec compliant contractor (Cage Code 30FW3), and will also pack and ship your end product to the destination of your choice. Call us today for a free estimate on your fabric die cutting or production sewing project.
Valley Center Businesses Choose SunMaster for Commercial Awnings & Custom Graphics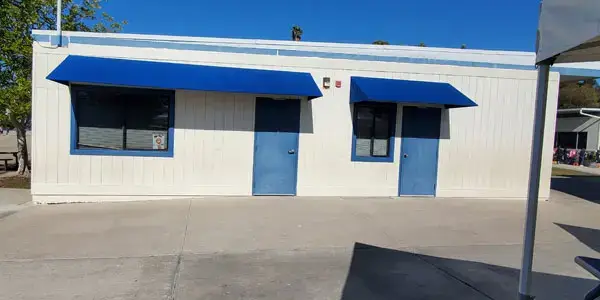 Depend upon SunMaster for commercial awnings and custom graphics which will provide your Valley Center business, industrial facility, or institutional facility with a bold and sophisticated architectural statement which will also enhance your organization's visibility and name recognition. At SunMaster, we have the capability of custom-designing entry awnings and canopies, store sign awnings, and window awnings – in an extensive selection of fabric types, colors, patterns, and densities. Moreover, all of these awnings can include your organization's name and logo, hand-painted by a professional graphic artist in an extremely durable fabric grade latex paint which will not chip, flake, or fade.