WHY CHOOSE SUNMASTER PRODUCTS
At SunMaster Products, our experienced craftsmen adhere to the highest standards of professionalism in all that they do. All of our stationary and retractable awnings, canopies, solar screens, blackout shades, drop roll curtains, sunroom shades, skylight shades, and patio cover shades are crafted and installed in strict compliance with all applicable building codes. Moreover, all necessary electrical work is performed by licensed electricians, and all sun shade system framework is fabricated by licensed welders.
Call the sun shade system and production sewing specialists at SunMaster Products today. We provide free onsite consultations and estimates to Oceanside and all of San Diego County and the surrounding areas.
---
PREMIUM SHADING SYSTEMS FROM LEADING BRANDS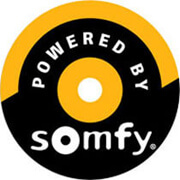 ---
CUSTOM SHADING SYSTEMS
At SunMaster Products, we are a family-owned and operated awning company that is committed to delivering personalized customer service and premium quality products.
---
Professional Contract Sewing Services for
Oceanside, California
From prototype to end product, trust SunMaster Products for exceptional quality contract sewing services. At SunMaster, we provide comprehensive production sewing services to Oceanside and all of San Diego County. We can perform both low and high volume production sewing, and observe no minimum number of items per contract. Our skilled technicians adhere to strict quality control procedures, and are capable of both light duty and heavy duty assembly. We have state of the art, computer programmable machinery for every production application, including: bar-tack machines; single needle/double needle machines; grommet/snap machines; and many others. And in addition, we offer expert fabric die-cutting and stack-cutting services, including die design and custom die fabrication services.
At SunMaster Products, our experienced sewing technicians can work with an extensive array of fabrics and materials for Oceanside businesses and manufacturers, including: cotton, polyester, nylon, acrylic, kevlar, leather, vinyl, lycra, pvc-coated polyester and fiberglass, tyvek, rubber, neoprene, screen cloth, webbing, foam, cordura, and thin plastics. In addition, we also offer custom embroidery and silk-screening services. We are a Mil-Spec compliant contractor (Cage Code 30FW3), and will also pack and ship your end product to the destination of your choice. Call us today for a free estimate on your fabric die cutting or production sewing project.
Oceanside, California's Choice for Expert Fabric Die Cutting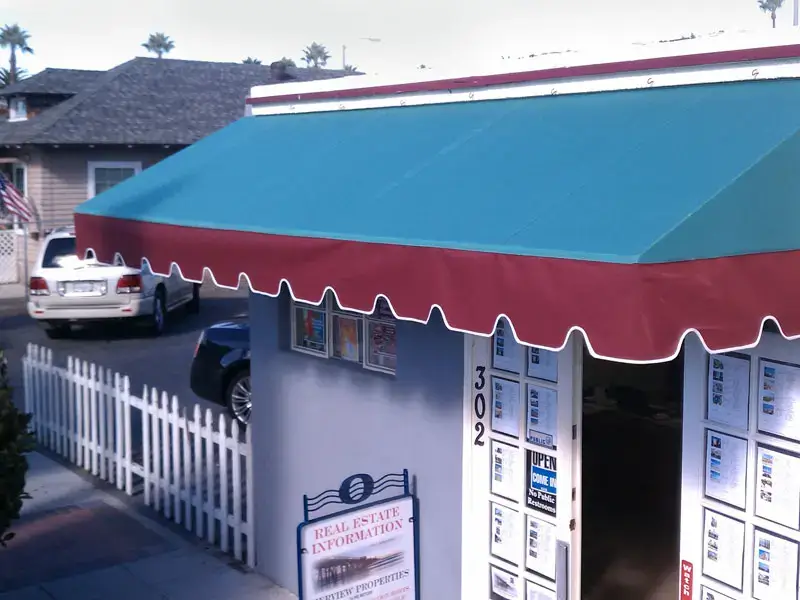 Trust the fabric die cutting experts at SunMaster Products with your Oceanside die cutting project. At SunMaster Products:
We are a full service fabric die cutting and production sewing contractor.
We can utilize our clients' own die(s), or custom-design and fabricate new dies.
We can work with all types of fabrics and many other manufacturing materials, including: leather, closed and open cell foam, pvc-coated polyester and fiberglass, thin plastics, rubber, ballistic nylon, kevlar, tyvek, neoprene, lycra, nylon, rubber, vinyl, webbing, and cordura.
We offer comprehensive production sewing services: from prototype to final product.
Commercial Awnings & Custom Graphics for Oceanside Businesses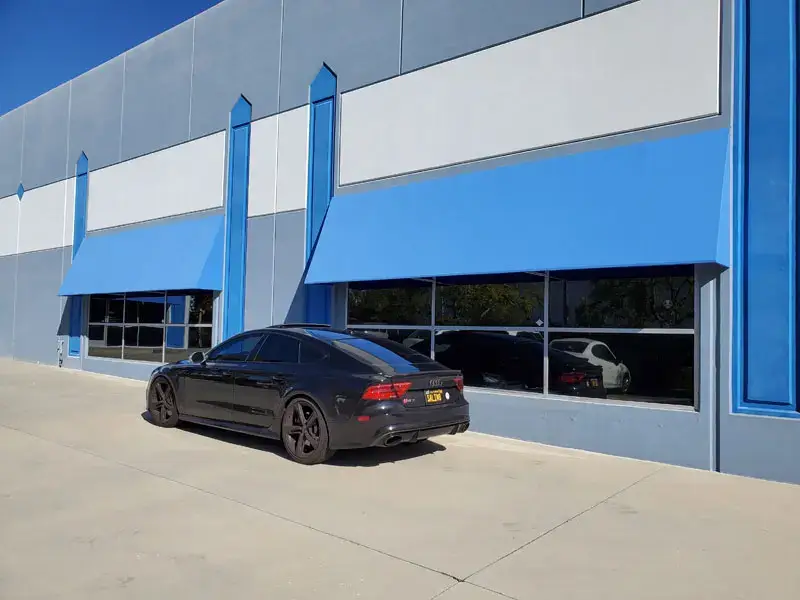 Trust the awning experts at SunMaster to design and install your Oceanside business or industrial property's awnings. At SunMaster, our highly skilled craftsmen pride themselves on adhering to only the highest standards of quality workmanship, and construct our shading system products to last for years to come. All of our fixed and retractable awnings are available in an extensive selection of fabric colors and types, and over 100 powder coat frame finish colors.
Custom Graphics
For residential, commercial, or industrial application awnings.
Hand-painted by a professional graphic artist.
Business names, company logos, and more.
Painted using an extremely durable fabric grade latex-based paint which will not chip, flake, or fade over time.
Retractable Awnings, Oceanside, California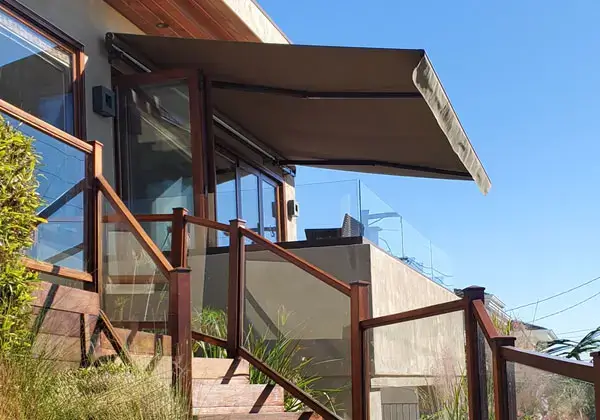 Depend upon SunMaster. At SunMaster, our skilled craftsmen work closely with our valued Oceanside residential, commercial, and industrial clients to design the ideal retractable awning systems for their needs. We can engineer awning systems which can extend up to twelve feet outward from a structure, and offer our retractable awnings in both traditional and contemporary designs. Our awnings feature custom-designed valance detail, and are available in an extensive selection of fabric types, colors, patterns, and densities. They can be equipped with either a manual, crank operating system, or with a choice of the latest motorized, automatic control technology, including remote, Z-Wave, or hardwired switch operating systems. In addition, our exceptional quality retractable awnings come in a choice of framework metal types, and over 100 powdercoat color framework finish options. Call us today.