ESCONDIDO'S PREFERRED AWNING SUPPLIER SINCE 1971
At SunMaster, we are committed to providing personalized customer service to Escondido, and to all of our residential, commercial, industrial, and institutional customers, and have over 50 years of experience in doing just that. Since 1971, we have provided our superior quality sun shade systems and production sewing services to over twenty thousand satisfied customers throughout San Diego County and the surrounding areas, and are widely respected for our expertise and experience.
---
PREMIUM SHADING SYSTEMS FROM LEADING BRANDS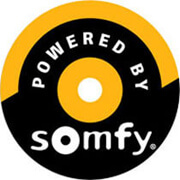 ---
CUSTOM SHADING SYSTEMS
At SunMaster Products, we are a family-owned and operated awning company that is committed to delivering personalized customer service and premium quality products.
---
Professional Die Cutting & Contract Sewing Services, Escondido, California
Since 1971, SunMaster Products has provided countless numbers of businesses and manufacturers with both low and high volume production sewing services. We can manufacture items such as backpacks, handbags, belts, harnesses, straps, and camera cases, and can even pack and ship these items for our Escondido clients upon project completion to any destination they specify. At SunMaster, our established reputation for providing exceptional quality workmanship at very affordable prices has made us the production sewing contractor of choice for countless businesses, manufacturing companies, product suppliers in the medical industry, and many military contractors.
Retractable Awnings, Escondido, California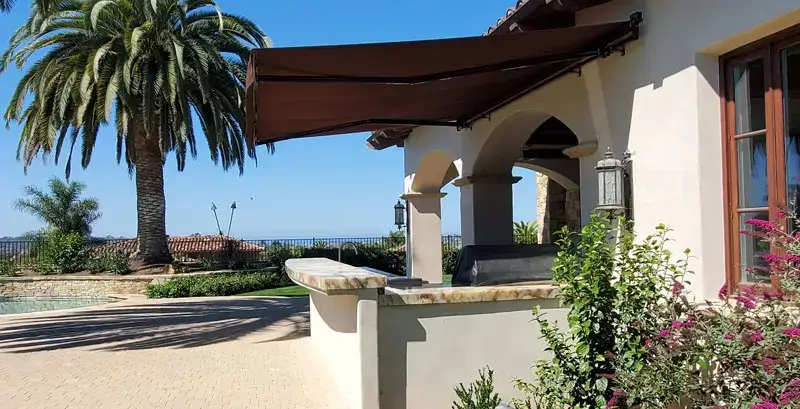 At SunMaster, we offer our retractable awnings in an extensive selection of fabric colors and types, and in either manual, crank-operated designs, or designs equipped with the latest motorized, automatic operating systems. Our exceptional quality retractable awnings come in a choice of framework metal types, and over 100 powdercoat color framework finish options. At SunMaster, our skilled craftsmen work closely with our valued clients to design the ideal retractable awning systems for their needs. Call us today from Escondido.
Commercial Awnings & Custom Graphics for Escondido, California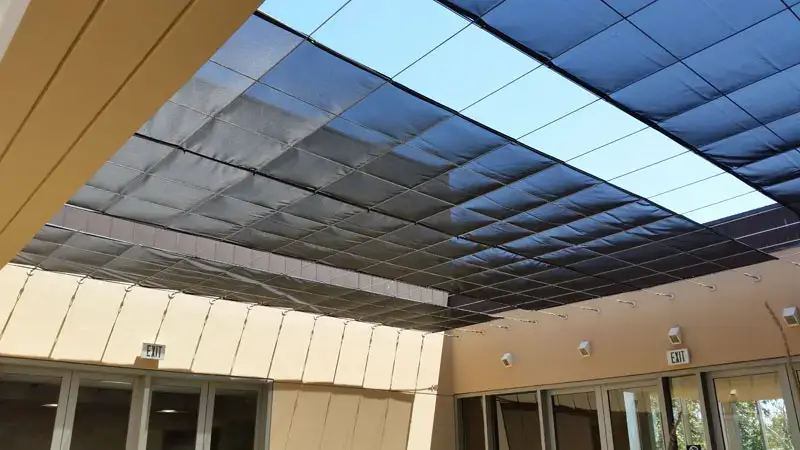 Rely upon SunMaster to create the ideal stationary awning for your Escondido business, industrial, or institutional facility. At SunMaster, we can design any type of awning imaginable, including entry awnings and canopies, store sign awnings, and window awnings, complete with custom-designed valance detail. Our awnings are available in an extensive selection of fabric types and colors, including the full line of Sunbrella and Dickson fabrics, and in over 100 framework finish colors. In addition, our awnings can be hand-painted with your business's name or logo. Call SunMaster today, and discover how our beautiful, superior quality awnings can add value and style to your Escondido commercial property.
Stationary/Fixed Awnings & Canopies for Escondido, California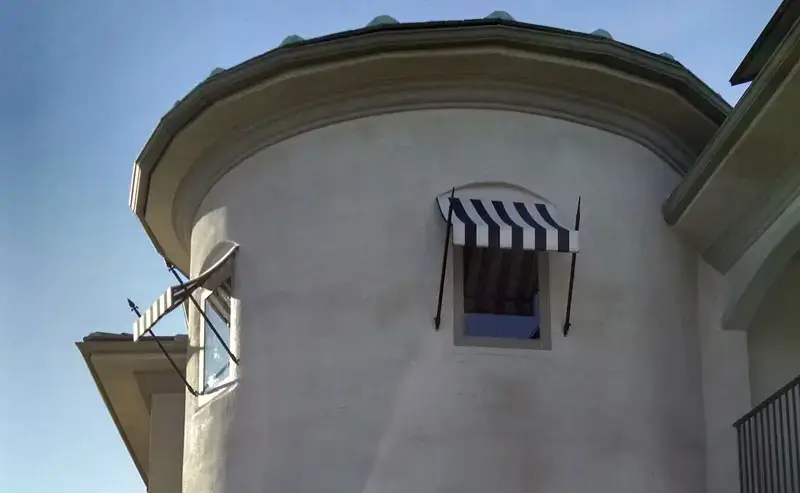 Depend upon SunMaster. At SunMaster, our stationary awnings and canopies are available in Sunbrella fabrics, and their extensive selection of fabric colors and patterns, all offered with their 10 year limited warranty – one of the best in the industry. All awning and canopy framework is master-welded by licensed welders and is available in a choice of durable metal types and over 100 powdercoat finish colors, so we are certain to have a color which will coordinate perfectly with any awning fabric color and Escondido home or commercial building's exterior. In addition, our awnings and canopies can be custom-painted with your business's logo and name, hand-painted by a professional graphic artist in a durable fabric grade latex-based paint which is highly resistant to peeling and flaking, and will not fade over time.