EL CAJON'S AWNING DESIGN, FABRICATION, INSTALLATION & RECOVERING EXPERTS
At SunMaster, we offer our custom shading systems to El Cajon in a limitless array of custom-designed styles, from traditional to modern; a wide selection of fabric types, colors, and densities; and over 100 powdercoat color frame finish options. We proudly feature the full line of Sunbrella fabrics, and their over 350 colors and patterns. Sunbrella is an acknowledged leader in the outdoor textile field, and stands behind its long-lasting fabrics with a 10 year warranty – one of the best in the industry. In addition, at SunMaster, we are an authorized Somfy dealer, and our retractable awnings, solar screens, and sunroom and patio shades can be outfitted with either a manual crank or the latest in Somfy motorized automatic control technology.
Trust the professionals at SunMaster products for your El Cajon residential, commercial, or industrial sun shading system installation or production sewing project. Call us today. We offer free onsite estimates throughout all of San Diego County and its surrounding areas.
---
PREMIUM SHADING SYSTEMS FROM LEADING BRANDS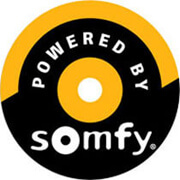 ---
CUSTOM SHADING SYSTEMS
At SunMaster Products, we are a family-owned and operated awning company that is committed to delivering personalized customer service and premium quality products.
---
Retractable Awnings, El Cajon, California
At SunMaster, we are a family-owned and operated business who can custom-design, craft, and install any style of retractable awning imaginable for your El Cajon home, business, or industrial or institutional facility, in both manual, crank-operated designs as well as designs which feature the latest, state of the art motorized automatic control technology. At SunMaster, we are an authorized Somfy dealer, and can outfit our retractable awnings with their full line of motorized remote control operating systems, timers, wind sensors, and sun sensors. Somfy is an acknowledged leader in the development of innovative retractable awning automation systems, and stands behind their high quality motors and controls with a 5 year warranty.
Awnings for Businesses, Featuring Custom Graphics, Serving El Cajon, California

At SunMaster, we are a family-owned and operated business who can custom-design, craft, and install the optimal fixed or retractable awning system for your El Cajon commercial or industrial property's needs – one which will provide your building or grounds with the necessary amount of protection against the elements, while adding a stylish accent to its decor. And at SunMaster, we can provide our exceptional quality awnings for a surprisingly affordable price. Call us today. We accept all major credit cards, and are licensed, bonded, and insured.
Existing Awning Recovers, Fabric Replacement, and Repairs for El Cajon, California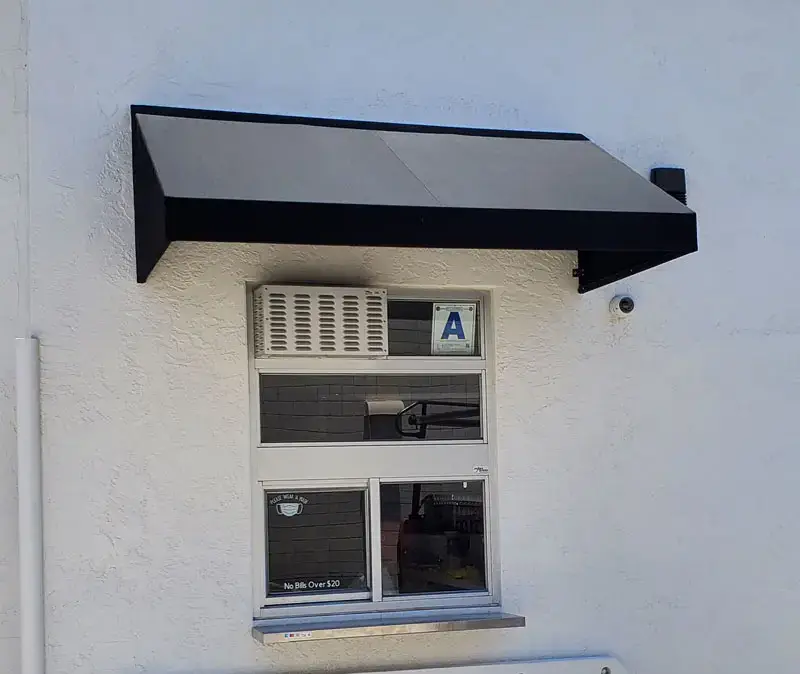 Trust the awning experts. At SunMaster, we can recover, repair, and provide replacement parts for existing fixed and retractable awnings, in order to keep them looking their best as well as functioning at an optimal level for our valued El Cajon clients. We can replace lateral arms on retractable awnings, and can also perform expert retractable awning conversions: transforming manually-operated retractable awnings into motorized retractable awnings by adding a choice of state of the art electronic operating systems.
Tarps & Equipment Covers
We can also design and fabricate tarps and equipment covers for El Cajon businesses and industrial facilities. Our extremely durable tarps and equipment covers can be sized to fit any type of equipment or machinery, and provide this equipment with a very effective shield against the elements.
Professional Die Cutting, Contract Sewing, & Product Assembly, El Cajon, California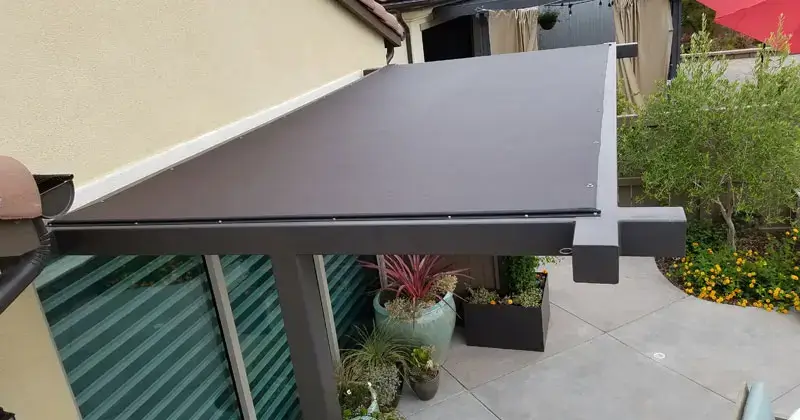 At SunMaster, our sewing expertise makes us extremely versatile. We specialize in working with industrial type materials, and are experts in making items such as backpacks, handbags, belts, straps, harnesses, and cases for cameras and flashlights. In addition, we are a Mil-Spec compliant contractor, and are often called on by the U.S. military to produce a wide range of items required for military use. We can work with a wide array of fabric types and other materials, including cotton, polyester, nylon, acrylic, lycra, pvc-coated polyester and fiberglass, kevlar, leather, vinyl, webbing, open and closed cell foam, cordura, and plastic. In addition, we also offer expert fabric die cutting services. Call us today in El Cajon.